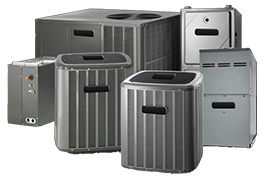 Below are links to some of the equipment that we install.
Please note that All Seasons can provide service on any piece of equipment, even under warranty, and we can provide installation on almost all equipment.
If you are looking for a product that you do not see listed please
call us
for details. Click on the links below for manufacturer information.
Fireplaces
Furnances
Air Conditioning
Ductless Air Conditioning
Heat Pumps
Boilers
Radiant Heat
Hot Water Tanks
Tankless Water Heaters
Air Handlers
Thermostats
Roof Top Units
Unit Heaters
Pool Heaters
Air Filtration
Humidifiers

Joshua 24:15 ".....as for me and my house we will serve the Lord."